In our previous blog we announced our latest offer on a modern approach on Power BI v2 Workspace upgrade and Governance. In this blog, we collect some of the challenges we faced during the process of upgrading our own workspaces and important takeaways from the journey.
Before diving in, it is necessary to review the fundamental difference between a classic (v1) and a new app workspace. A v2 workspace in Power BI is not tied to the Office 365 Group anymore which means we can remove it without any effect on our Teams, Office 365 Groups, or SharePoint, create stand-alone workspaces without any 0365 entity or add multiple AD Groups to the same workspace.
Challenges and key takeaways
1. Power BI Cmdlet – different Scopes
The Power BI Cmdlet supports two Scopes that interact differently with v1 and v2 workspaces
Individual: can access Power BI entities that belong to the user with the Power BI Licence
Organization: can access Power BI entities within the company's tenant – only the Power BI Administrator can run it
The challenge we faced here was that using the Organization scope on classic workspaces retrieved information from the O365 group, so if a workspace had been renamed this scope was not able to capture the current name. To assist with the migration process, we had to find a way to get all workspaces with the latest name.
Executing the Cmdlet with Individual scope would give us this information; however, it required that the user have at least Member permissions in the O365 group. We decided to create a Super User, with Power BI Admin and Workspace Admin access at the same time. This allowed us to run the Admin Cmdlets with Organization as well as with Individual scope and match our data.
2. Super User Permission
To add our Super User to every workspace we used Power BI and Exchange Online Cmdlets. As long as the former worked perfectly for v2 workspaces, the latter was necessary for v1 workspaces due to the close relationship with other O365 entities. This cmdlet is available only in the cloud-based service and only an O365 Administrator can run it.
3. Power BI Report on Tenant Workspace Usage
Once we exported our workspace list with the extended usage metrics, the idea of using it in the Power BI Report was evident. It helps not only to gain a transparent view of our tenant but also to keep continuous visibility going forward and handle new classic workspaces in a proactive manner.
Pre-Upgrade Report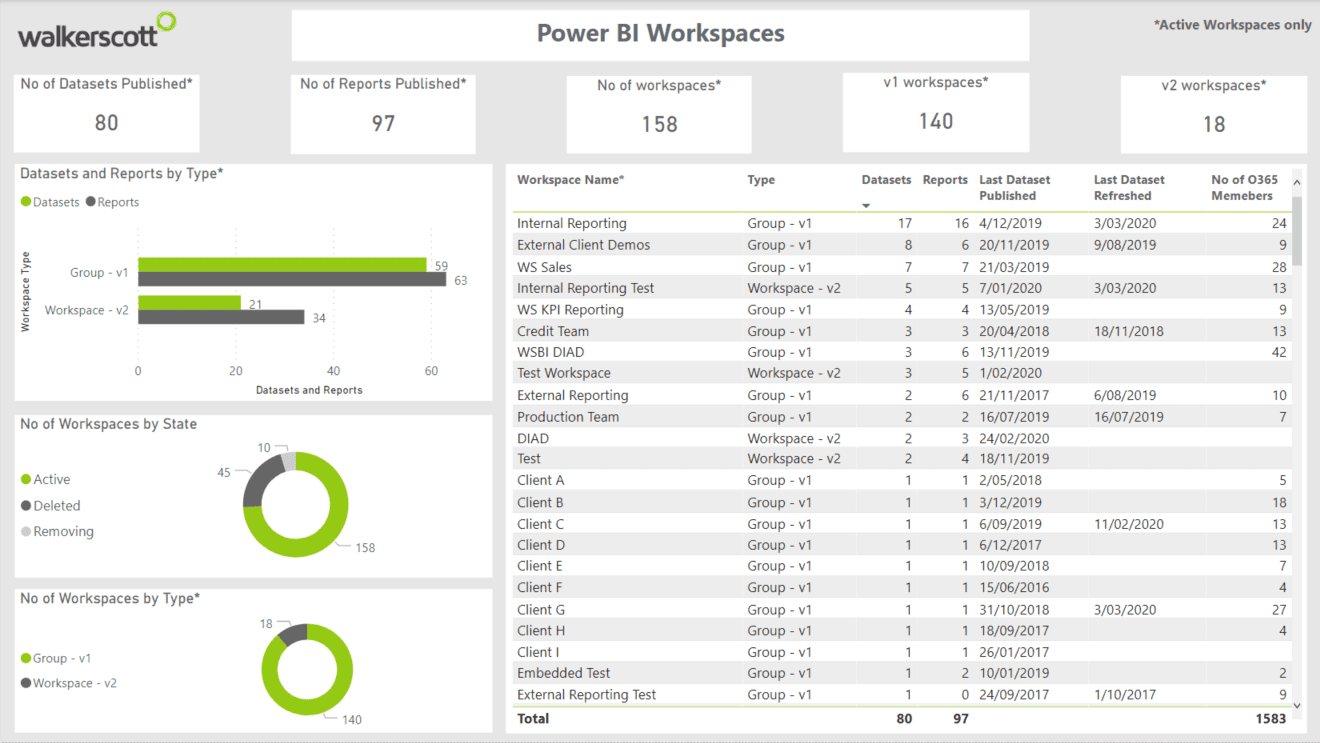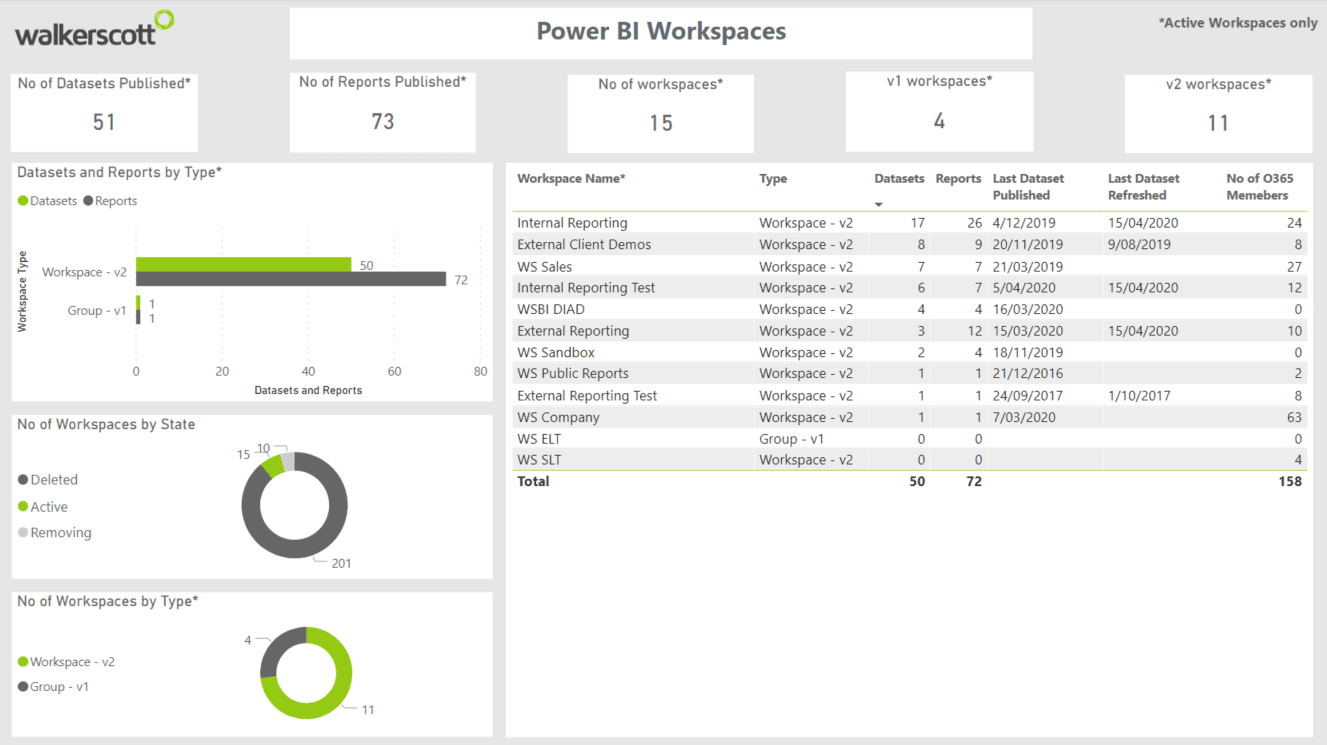 We, of course, began all of this work after researching the inter-relatedness of Office 365 artefacts and Power BI workspaces. This gave us confidence that our steps would not break anything. Our "offer" remains on the Microsoft AppSource for an easy, risk-free approach to Power BI workspace migration.